---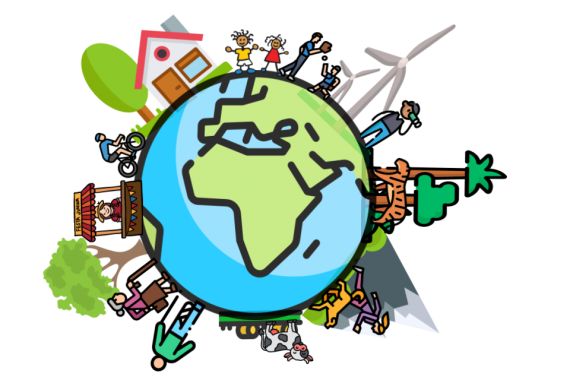 The Alliance for Resilient Cities (ARC) is a unique gathering of urban stakeholders committed to achieving the Sustainable Development Goals through collaborative local area action. ARC organizes collaborative activities, training and research for youth and interested entities to innovate solutions to catalyse resilience in cities and settlements. ARC strives to document and share resilience based research and identify pathways that would enable the implementation of transformative approaches to achieve urban resilience with the iNagrik. ARC uses a participatory approach by providing all stakeholders the iNagrik mobile application and the Quantified Cities Movement realtime platform to report local situations and collaborate to identify sustainable and resilient solutions. 
ARC will serve as a common platform for all stakeholders to access, explore and share effective resilience strategies via new paradigms, technologies, economic models, risk reduction techniques and capacity building.
---
Join Alliance for Resilient Cities
---
Institutional membership
Colleges, Universities, Think Tanks, NGOs, Media organisations and Government agencies working towards building resilient cities are welcome to join the Alliance for Resilient Cities.
Please complete the form and we will get back to you.
---
Institutional Membership benefits
1. Access to joint research projects.
2. Opportunity for collaborative research and joint publications.
3. Access to a pool of interns.
4. Opportunity to collaborate and participate in the seminars and events hosted via ARC.
5. Opportunity to conduct courses and workshops jointly with ARC.
6. Access to ARC publications and repositories.
7. Access to ARC database.

Individual membership
Individual students, professionals, interested citizens can become members of ARC and contribute towards making our cities more resilient by taking part in various activities.
Please complete the form and we will get back to you.
---
Individual Membership benefits
1. Access to a multitude of research opportunities
2. Access to meet and interact with various institutions
3. Access to professors, mentors and eminent scientists
4. Access to courses and workshops
5. Access to seminars and events hosted by ARC and its members
6. Certificate of participation in ARC activities
7. Access to ARC publications
8. Access to ARC databases
---
Stakeholders
Urban areas are the places where schools, colleges, research institutions, NGOs, think tanks, media organisations, government agencies and more conduct their daily routine. ARC is created with the goal of bringing all of them together to make our cities more resilient.
To know more, please download our brochure here