1. Internship for Digital Marketing and Content Creation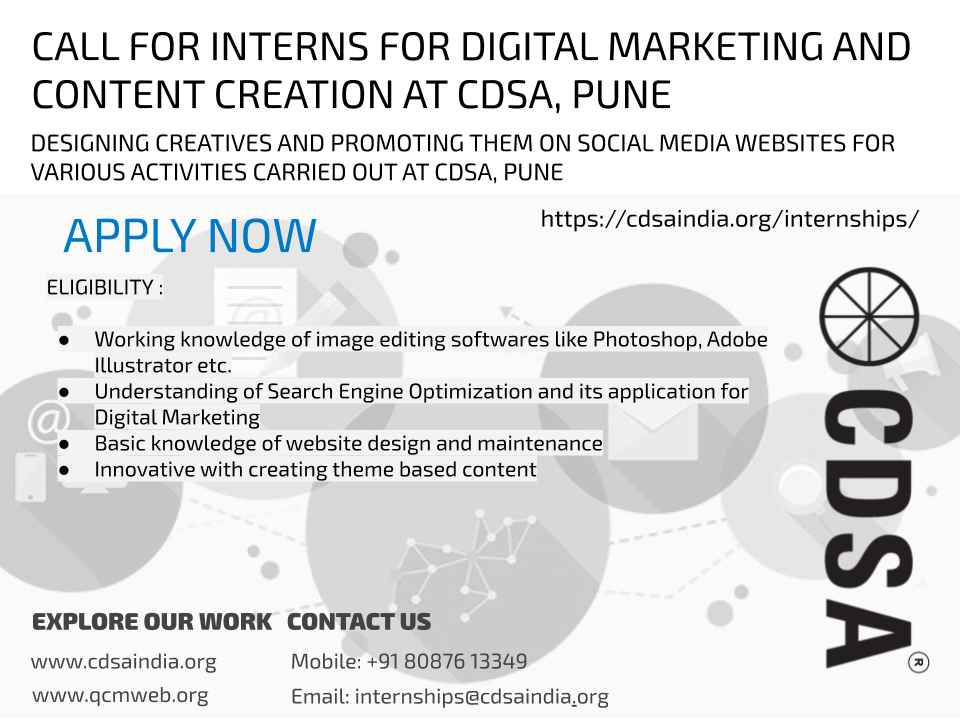 CDSA is inviting applications for Digital Marketing and Content Creation.
Interns will have the opportunity to work on live projects at CDSA. Interns will have an opportunity to design the creatives and social media outreach materials for various projects and activities organized by CDSA.
2. Library Internship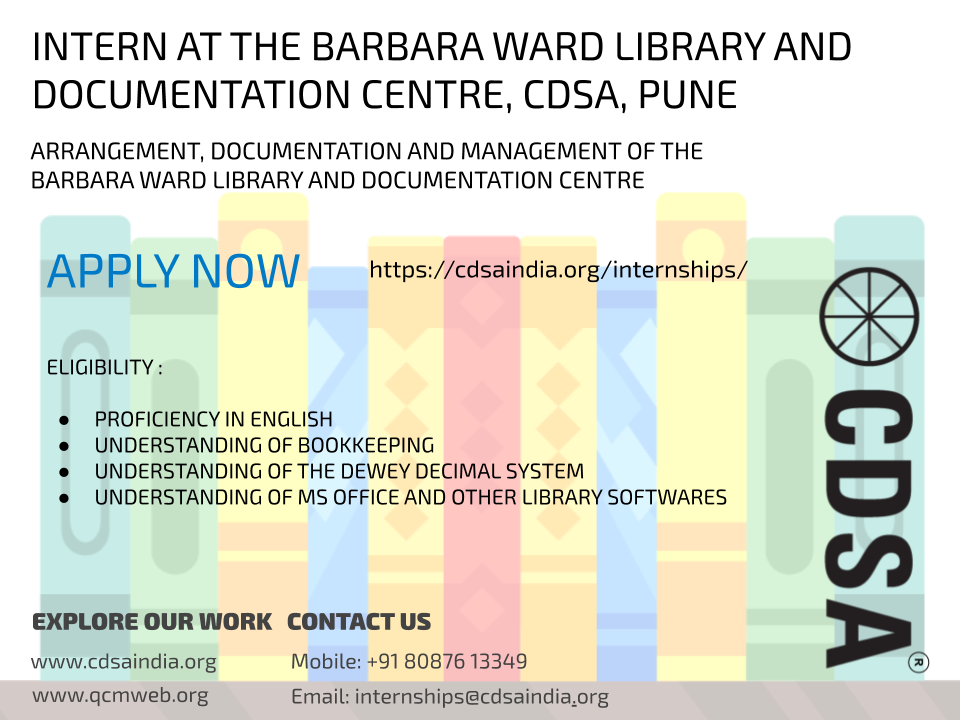 Barbara Ward Library and Documentation Centre (BWLDC) at CDSA is looking for interns who have an understanding about bookkeeping, Dewey Decimal System of library classification, have a working knowledge of MS Office and library softwares and are proficient in English language.
Interns will be working in BWLDC on arrangement, documentation and digitization projects.
Apply Now!!!