1. Internship for Pedestrian Safety Mapping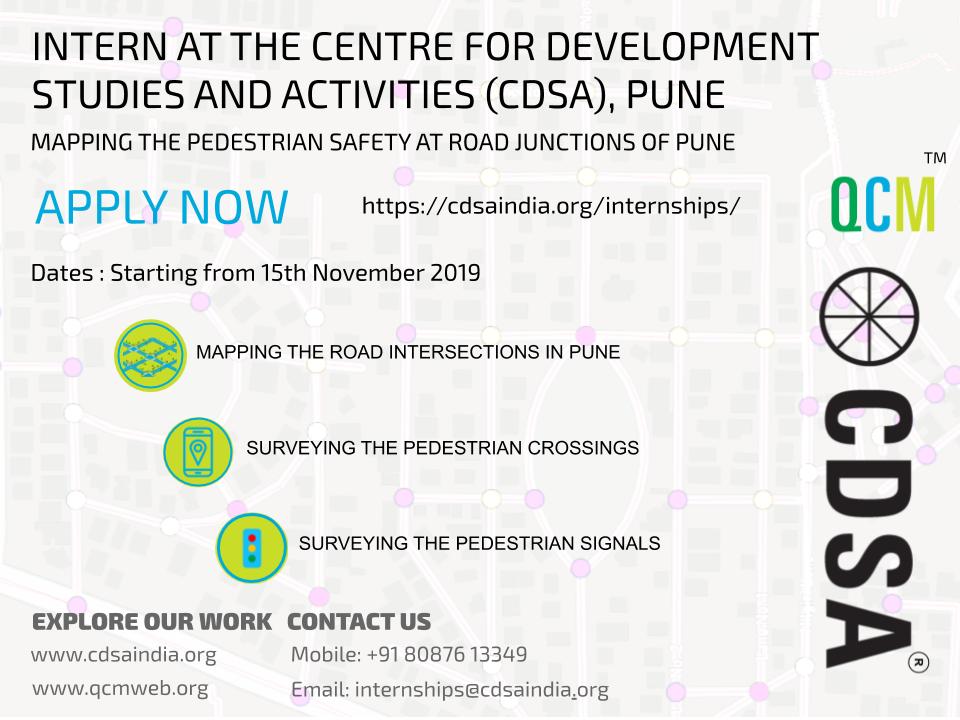 CDSA is inviting applications for pedestrian safety mapping project.
Interns will have the opportunity to work on live projects at CDSA. They will be introduced to basic concepts and techniques of transportation planning. CDSA shall also give them the unique opportunity and training to use the Quantified Cities Movement (QCM) urban monitoring, management and planning ecosystem. More information about QCM can be accessed here.
This 15 to 21 days internship programme in Pune will give the interns much needed exposure for becoming true professionals.
2. Library Internship
Barbara Ward Library and Documentation Centre (BWLDC) at CDSA is looking for interns who have an understanding about bookkeeping, Dewey Decimal System of library classification, have a working knowledge of MS Office and library softwares and are proficient in English language.
Interns will be working in BWLDC on arrangement, documentation and digitization projects.
Apply Now!!!