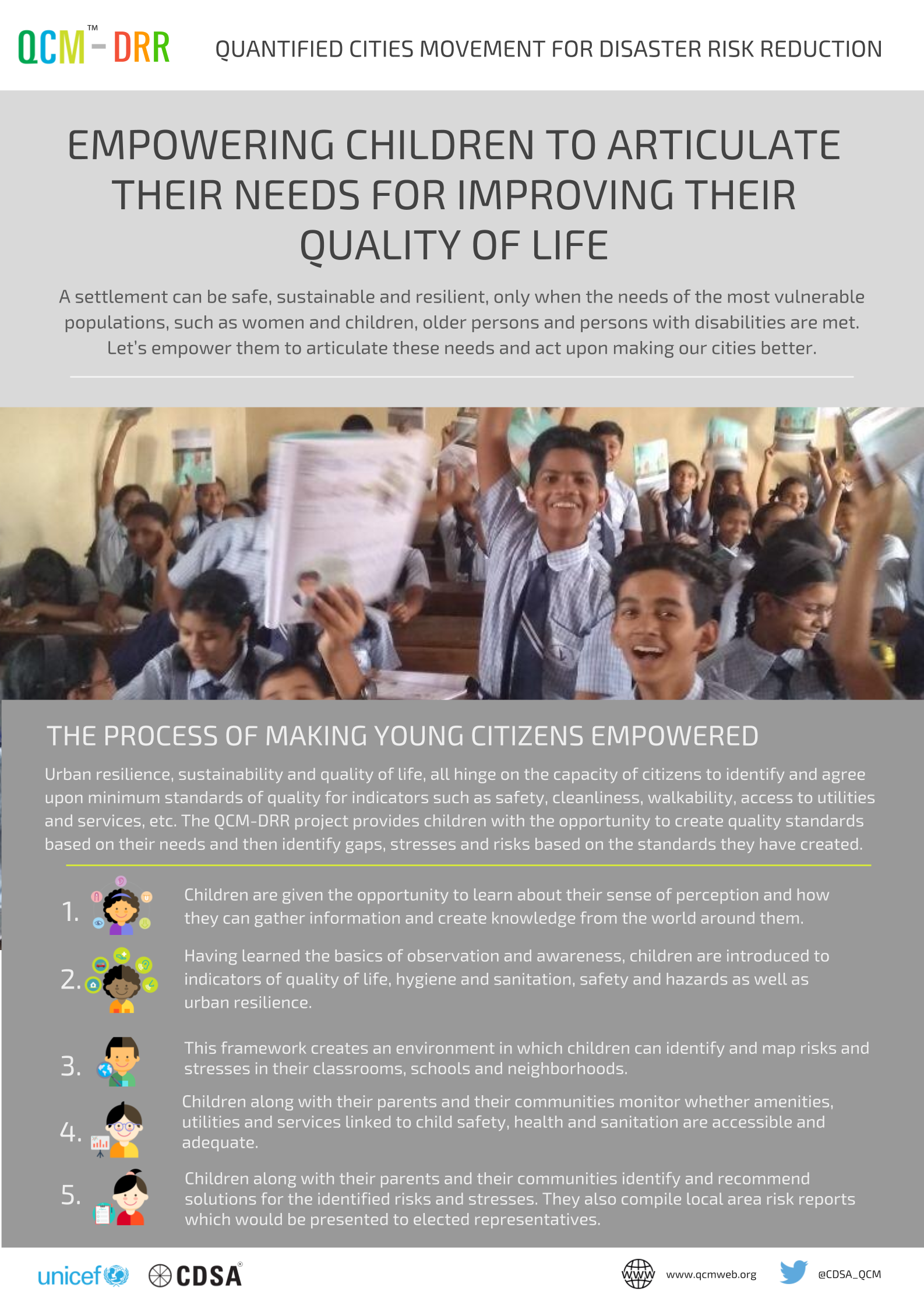 Quantified Cities Movement for Disaster Risk Reduction (QCM-DRR) is developed and implemented by CDSA through UNICEF support for the exclusive purpose of creating Resilient Cities by identifying Disaster Risk Reduction strategies. QCM-DRR will use the pre-existing QCM framework to encourage adolescent and youth participation for decentralized urban DRR. QCM-DRR will train adolescents and youth (school children) in collecting data on disaster risk indicators and enable them to collect, collate, analyse, interpret, report, plan, monitor and manage DRR strategy in their neighbourhoods.
The QCM-DRR programme for schools enables the participation of school children in data collection, organization, analysis and interpretation. The data is collected on disaster risk and resilience indicators.
The indicators will be collected (wherever applicable) at the class, school and neighbourhood level, focusing on participation for localized action for urban planning and resilience building, creating transparency in the process of planning, and monitoring the progress of implementation by vendors and government agencies to ensure positive changes in the quality of life of citizens and neighbourhoods. Essentially, this process will help us as citizens to improve our city continuously.
The UNICEF Disaster risk reduction section identified QCM as one of the solutions to the problem of creating data that is child centered which will enable cities to make the right planning and policy choices to ensure urban resilience and safety for children and the most vulnerable sections of society. You can access more information through the UNICEF website here.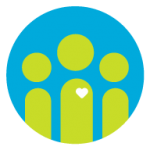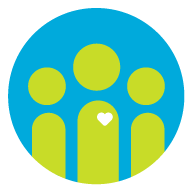 The path to becoming a guardian is long and hard. Do you want to grow up to be a guardian? QCM-DRR provides you with all the tools and advice in order to improve and nurture your city. Learn More.
Help your government make your city safer, cleaner and more resilient. Access maps to see how young citizens are leading the movement to improve quality of life in the city. Access dashboard.