---
The Executive Training Centre and Hostel (ETCH) is located at the CDSA campus in Pune. The purpose of the ETCH is to provide training facilities in a rustic environment away from the hustle and bustle of the city. It is the perfect location for off-site meetings, training programmes and workshops.
ETCH facilities include training halls with a capacity for 50 persons each with flexible seating arrangements. Training facilities include a projector and public address system with blackboard and whiteboard. Flip charts can be provided on request. Our training halls have spill-out areas connected to them where multiple groups can work together. The setting is more akin to a traditional Gurukul setting and makes for a great experience.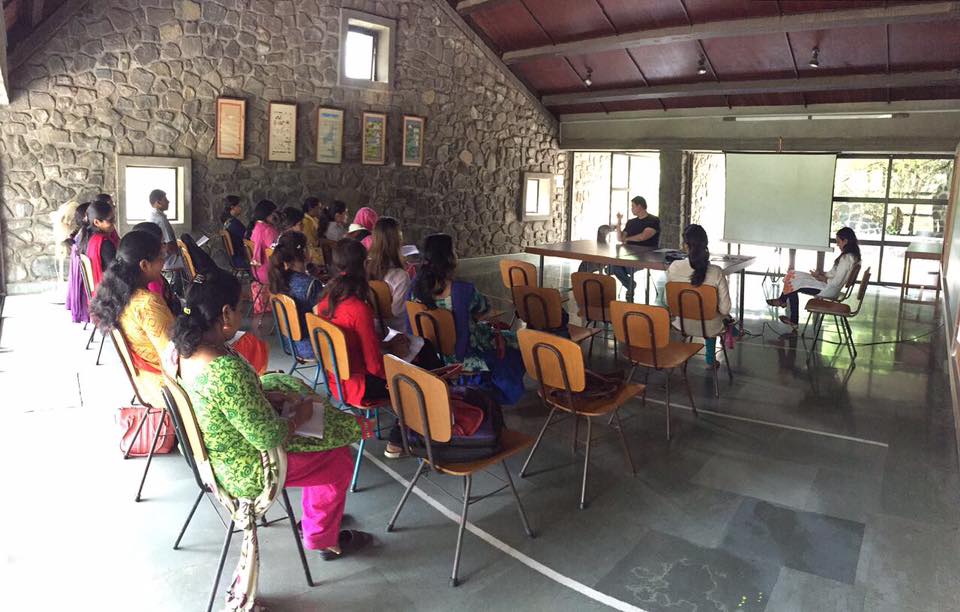 We also provides accommodation on site. With 12 double rooms and 3 dormitories spread over two acres, the experience is that of living in a village. The facility can comfortably host around 50 persons. In keeping with the rural theme, the living area is surrounded by the CDSA wasteland development demonstration farm where we grow most of our own vegetables and herbs which are served fresh at the cafeteria.
ETCH facilities provide a truly unique training and learning experience.
For more details please contact on +91 8698 584 910
---