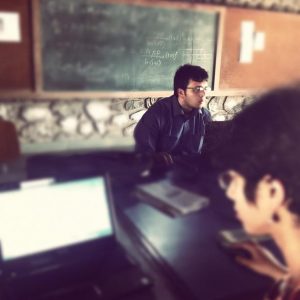 The School of Development Planning (SDP) initiated its pioneering master's level course in development planning and management in 1978. This is the only university-affiliated professional level course of its kind in South Asia.
SDP course draws from various disciplines such as architecture, planning, geography, sociology, economics, design thinking, statistics, civil engineering and political science. The two-year Masters degree course (M.A./M.Sc.) in Development Planning and Administration is awarded by the Savitribai Phule Pune University. In addition to the Masters Degree, SDP offers its own Masters Diploma in Development Planning for practitioners in the field who may not have the necessary academic eligibility but desire a formal theoretical grounding in development studies and planning. Students doing the the Masters degree course (M.A./M.Sc.) in Development Planning and Administration or the Masters Diploma in Development Planning, will be doing the same course.

Micro and Multi-level planning as methods for decentralisation of the planning and decision making process are increasingly seen as a major strategy for ameliorating poverty, conserving environment and ensuring sustainable development. Notwithstanding the avowed importance of professionalising planning and management of sustainable development throughout the developing and developed world, there is a severe shortage of professionals and training institutions that teach planning and management of sustainable development. It is therefore imperative to create multifaceted professionals who can effectively be part of the process of planning, management and administration of sustainable development.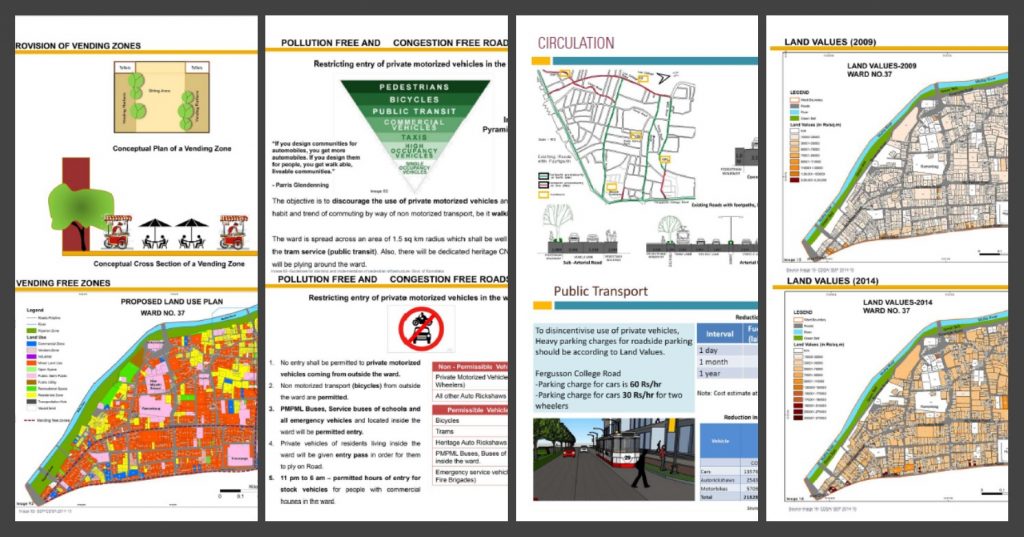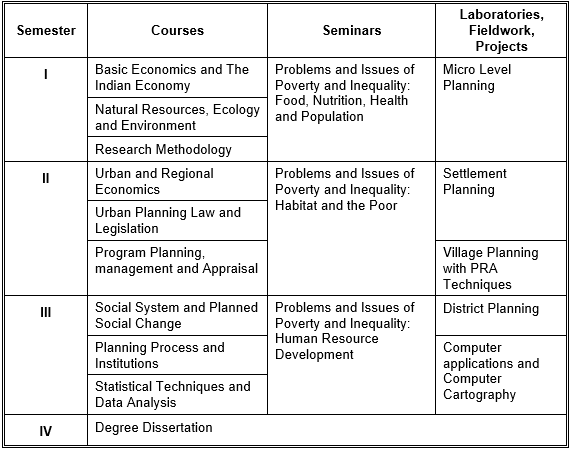 The curriculum of CDSA's School of Development Planning (SDP) is designed to create a cadre of professionals who have the skills, knowledge and sensitivities in the areas of planned change at the local level, while not losing sight of pluralism in planning at the sub-national, national and global levels. The basic area of focus is integrated regional development with an emphasis on decentralised governance and participatory management of common property resources.
Students who graduate with a Master's degree in Development Planning from the SDP are well grounded in the principals and practice of rural and regional development. They also have an inter-disciplinary training for dealing with critical issues (such as socio-economic, political and technical) pertaining to the planning and management of regions and settlements.
The objectives of the Masters Degree course are to produce professionally trained graduates who can:
Comprehend the development process in the rural and urban contexts, with a special reference to the lower income and otherwise vulnerable groups.
Design appropriate strategies and approaches to address development issues and problems.
Formulate development projects and programs including schemes and investment plans that respond to these approaches.
Develop and use appropriate monitoring, evaluation and management tools for implementing these projects and programs.
Understand the working of financial, administrative and legal institutions involved in development efforts, especially on the backdrop of changing global economic scenarios.
Check the eligibility criteria for admission here.